Mission
To preserve historical and architecturally significant properties, promote social welfare, educate the public and protect the community and its landmarks in the beach area of Del Mar, California.
To fulfill this Mission, the Friends of the Powerhouse raises funds to assist the City of Del Mar with ongoing preservation and enhancement of the Powerhouse Community Center, Beach Safety Center/Lifeguard Tower and adjoining public recreational areas.
About Friends of the Powerhouse
The Friends of the Powerhouse (FOP) is a 501(c)(3) nonprofit public benefit organization formed in 2001 by a small, dedicated group of primarily longtime Del Mar residents with a passion for their community. Many founding members continue to be active on the Board.
Beginning with a strong commitment that has never wavered, the FOP has grown substantially in membership, scope, projects, programs, fundraising and its value to the community. Since its inception, it has raised more than $3 million for diverse projects in the beach area.
The impetus for FOP began with the City of Del Mar's late 1980s construction of Powerhouse Park, located on the 1600 block of Coast Boulevard, between the ocean and railroad tracks. Once Phase One – the Park – was completed, interest arose in renovating the neglected powerhouse on the property so it could function as a public community center. This became the City project's Phase Two and a major priority for a supportive new organization.
Spearheaded by Barbara Harper, a group of citizens formed the Powerhouse Restoration Committee as a fundraising vehicle. Creating a festive "Meet us at the Powerhouse!" call to action, the Committee held a Powerhouse Restoration Kickoff on October 5, 1997, followed by a tile-painting and brick-selling and tshirt programs as well as an annual Valentine Dance.
Through these and other fundraising activities, the Committee raised a substantial amount of money for the restoration, which included saving the iconic smokestack and adding new public park restroom facilities. Proceeds also benefited construction projects at Powerhouse Park and its Tot Lot.
Powerhouse Restoration Committee Evolves into Friends of the Powerhouse
This auspicious beginning helped attract new members and monetary contributions. Within a few years, as its scope broadened, the Powerhouse Restoration Committee became a registered nonprofit named Friends of the Powerhouse (FOP).
Ongoing fundraising through sales of commemorative bricks, tiles and planks, annual events plus year-round donations have resulted in the FOP's creation of a Tot Lot, Beach Safety Center/Lifeguard Tower, site renovations/facelifits, a safe street-to-beach boardwalk, Bill Teague memorial garden (honoring a renowned Del Mar horticulturist) and provision of many community Del Mar Lifeguard-related needs.
In 2014, after supporting the City's Lifeguard service for many years, the FOP was asked to incorporate the nonprofit Del Mar Lifeguard Association into Friends of the Powerhouse. The FOP Board believes this natural fit bolsters our value to the community.
Executive Board
Gala Yayia, President
Carol More, Vice President
Barbara Harper, Special Projects
Terri Pavelko, Treasurer
Virginia Frankum, Recording Secretary
Anne Checkoway, Corresponding Secretary
Jill Coughlin, Community Laison
Marnie Mahoney, Community Laison
Thelma Gerome, Non-Profit and Public Relations
Tensia Trejo, Historian
Board Members
Chiquita Abbot
Nancy Anderson
Regina Balch
Carolyn Batzier
Sonya Afsaneh Behnia
Betty Blair
Audra Burcham
Nancy Dietrich
Ronnie Delaney
Marla Engel
Carmen Fernandez
Lynn Gaylord
Jan Kinney
Darrell Muller
Breanne Morgan
Susan Pfleeger
Dwyn Daniels Robbi
Merna Sturgis
Friends
Liz Anderson
Pete Glasser
Frank Morgan
Katie Pelisek
Susan Tipton
Pat Vergne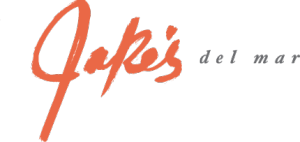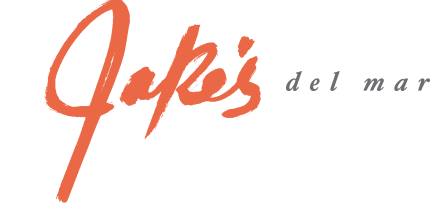 Board meetings are typically held at 9 am on the third Wednesday of the month at
Jake's Del Mar
, 1660 Coast Boulevard, Del Mar, CA 92014. Over the years, Jake's has been a consistent, strong, FOP supporter. If you are interested in attending,
please click here
.