Mission
To preserve historical and architecturally significant properties, promote social welfare, educate the public and protect the community and its landmarks in the beach area of Del Mar, California. To fulfill this Mission, the Friends of the Powerhouse raises funds to assist the City of Del Mar with ongoing preservation and enhancement of the Powerhouse Community Center, Beach Safety Center/Lifeguard Tower and adjoining public recreational areas.
Kudos from the Del Mar City Council
"The Friends of the Powerhouse organization is a significant asset to the City of Del Mar as well as the thousands of residents and visitors who annually enjoy the amenities the group supports; adding to City coffers and enabling us to maintain and expand our programs and services. We value the Friends of the Powerhouse members' commitment and dedication to Del Mar."
Members Terry Sinnott and Dwight Worden
Quintessentially Del Mar
The Friends of the Powerhouse started small and dreamed big. We are proud of our accomplishments ... preserving iconic structures, creating and renovating community facilities, and partnering with the venerable Del Mar Lifeguards to provide ADA and safety equipment to ensure that the Del Mar beach and park areas can be enjoyed by all. We invite you to learn more about our history, current projects and events.
Meet you at the Powerhouse!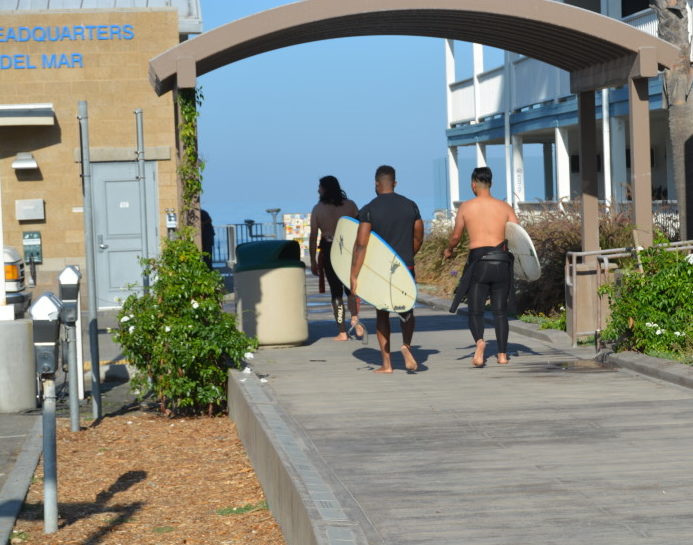 Valentines Dinner & Dance
Paella with Passion
When: February 14th
Where: Powerhouse
Wear: A Smile & Red
Time: 6:00 Cocktails & Entertainment, 7:00 Dinner followed by an auction and Dancing

Purchase Your Tickets